Like most great ideas, Grins was born when a bunch of mates sat around having a drink and a yarn. Beaver had invited Damian & Anton over for a BBQ for lunch, which turned into dinner, which turned into a long night of jokes and banter.
And as the sun was setting and the sausages were sizzling, the lads starting talking about Grins – an RTD brand that stands for all things good and grin-worthy, inspired (of course) by Damian's trademark cheeky grin before he takes a kick.
So whether you're staying in or going out, having a heart to heart or just joking around, do it for the Grins. Because earning a grin from someone is the best feeling in the world.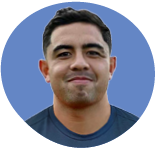 Anton Lienert-Brown
'I've spent my life running after an oval ball and it's taught me a few things about hard work, integrity and team work. Our people, our passion and the way we work together is what will make Grins a success. I can't wait to see where this journey will take us.'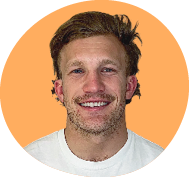 Damian McKenzie
'To me, Grins is about happiness. Sitting round a table with a bunch of mates enjoying some great company and talking some absolute dribble. Funnily enough, the two blokes who helped create Grins with me have provided plenty of those good times.
Cheers!"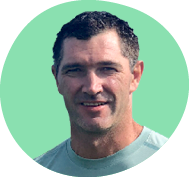 Stephen Donald (Beaver)
'I'd never say it to them, but these two clowns often put a grin on my face. One makes me grin a little differently when he's trying to goal kick! Grins is about having a good time and enjoying the ride. We hope you'll have as much fun drinking 'em as we did creating 'em.'